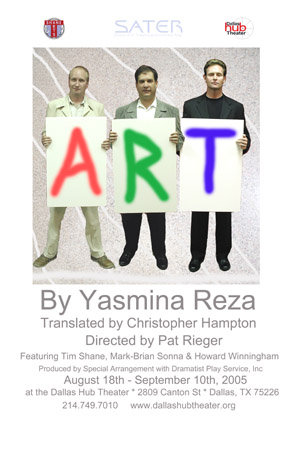 ART
A Play by Yasmina Reza, Translated by Christopher Hampton
The Tony Award Winning Play focusing on the meaning of art and friendship became part of the Shane Arts Theatreical Ensemble Rep in 2005.  The unique aspect of our production was that the three actors could switch roles over three nights making for quite a challenge.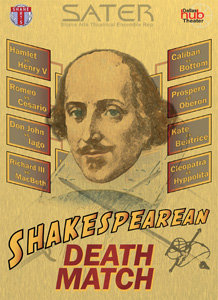 Shakesperean Death Match
Four Leagues battle each other using original Shakespeare Text and showcasing movement, combat, choreography and improv, this show can have different outcomes and winners every performance.
Written, Directed and Produced by Tim Shane as a fundraising production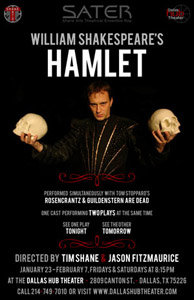 HAMLET
This Historical Production based on the first Folio of simultaneously producing both Hamlet and Rosencrantz & Guildenstern Are Dead.
Originally produced at the Dallas Hub Theater, the same cast would appear in Hamlet and when they would walk off stage and on stage in a production of Rosencrantz & Guildenstern Are Dead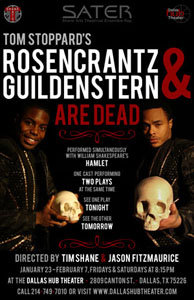 Rosencrantz & Guildenstern Are Dead
By Tom Stoppard, and running simultaneously with a full production of Hamlet.
Rosencrantz and Guildenstern Are Dead is an absurdist, existential tragicomedy by Tom Stoppard, first staged at the Edinburgh Festival Fringe in 1966.
First Produced with our ensemble in Dallas, TX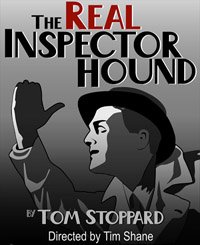 The Real Inspector Hound
The Real Inspector Hound is a short, one-act play by Tom Stoppard. The plot follows two theatre critics named Moon and Birdboot who are watching a ludicrous setup of a country house murder mystery, in the style of a whodunit.
One of our hits due to the stellar cast and the visual effects.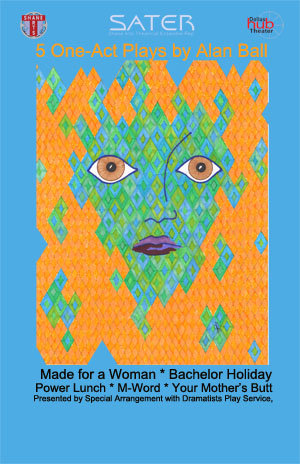 5 One Act Plays
5 One Act Plays by Alan Ball
Made For A Woman * Bachelor Holiday * Power Lunch * M-Word- Your Mother's Butt
Alan Ball is an American Author known for writing American Beauty, True Blood and 6 Feet Under.  We enjoy the diverse work in showcasing the talent in our ensemble.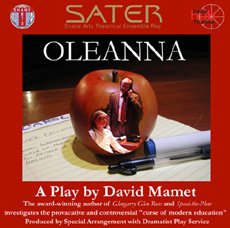 OLEANNA
Oleanna is a two-character play by David Mamet, about the power struggle between a university professor and one of his female students.
An excellent story that is still relevant 30 years later and portable.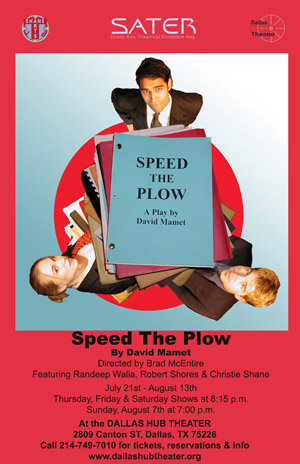 Speed-the-Plow
Speed-the-Plow is a 1988 play by David Mamet that is a satirical dissection of the American movie business. As stated in The Producer's Perspective, "this is a theme Mamet would revisit in his later films Wag the Dog and State and Main"
A 3 Person show and minimal set.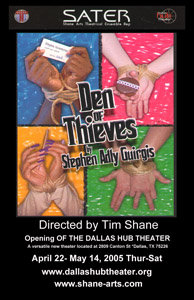 Den of Thieves
A Play by Stephen Adly Guirgis. A Pulitzer Prize Winning American Playwright, Screenwriter, Director and Actor.
He is a member and former co-artistic director of New York City's LAByrinth Theater Company.  
He allowed SATER to inaugerate our own performance space at the Dallas Hub Theater with the premiere of this play.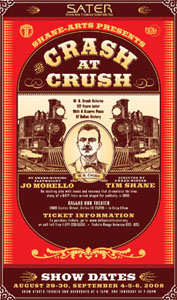 Crash at Crush
Crash At Crush is an entertaining, educational and historical World Premiere by Jo Morello.
The play is based on the 1896 historical event of legendary sales and showman Willie Crush (friend of PT Barnum) was hired to sell tickets for the KATY Railroad.  He created a sense of event when two old steam engines would collide just outside of Waco, Texas.  Scott Joplin wrote his first Ragtime song to commenorate the event.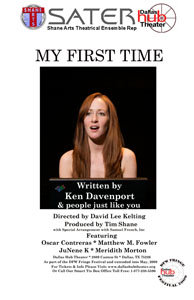 My First Time
My First Time Written by Ken Davenport, the multiple Tony Award Winning theatre producer is an interactive series of intimate monologues from people "just like you".
Frankie & Johnny in the Claire de Lune
Frankie and Johnny in the Clair de Lune is a two-character play by Terrence McNally.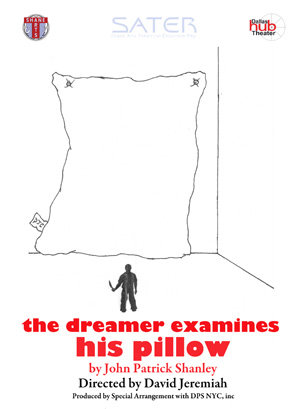 The Dreamer Examines His Pillow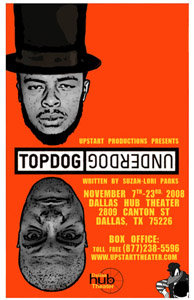 TOPDOG Underdog
Suzan-Lori Parks' TOPDOG/UNDERDOG, a darkly comic fable of brotherly love and family identity, tells the story of two brothers, Lincoln  and Booth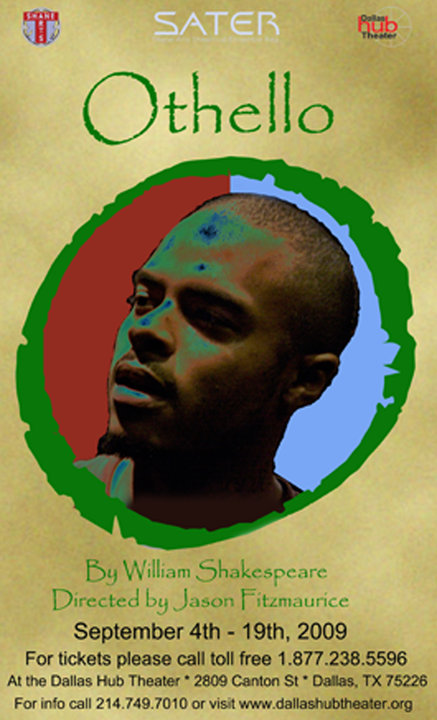 Othello
By William Shakespeare
 This adaptation features a smaller cast and allows for a more versatile set.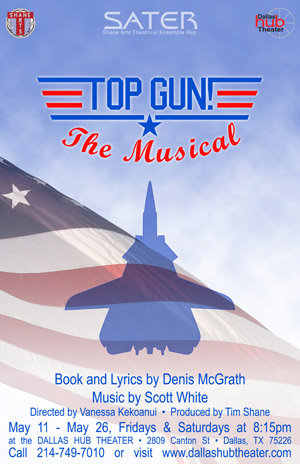 Singing. Satire. Subtext. All at Mach 3! If you see only one musical comedy about mounting a mega-musical based on the movie Top Gun, make it Top Gun! The Musical. You'll laugh. You'll hum. You'll believe a jet can fly!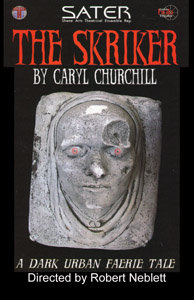 The Skriker
A Play by Caryl Churchill about an ancient fairy who, during the course of the play, shape shifts into people and objects as it pursues teenage mothers that it befriends, manipulates, seduces and entraps.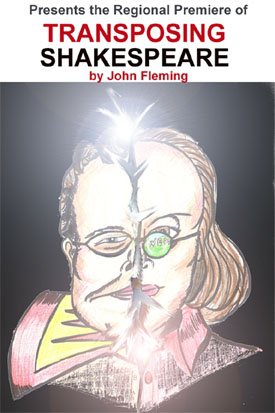 Transposing Shakespeare
A Premiere by John Fleming imagining a world where two amazing authors, William Shakespeare and Stephen King were transposed in time and space.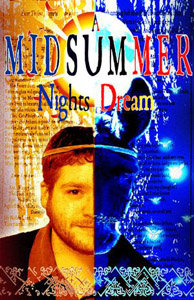 A Midsummer Night's Dream
by William Shakespeare
One of Shakespeare's most widely known comedies.
Traum Novela
A Collaborative Production with Six Figures Theatre Company created by Juan Borona, Cris Buchner and Bettina Sheppard.